So your parents have never tasted avocado.
Nor have they ever pronounced "quinoa" correctly. Your friends would much rather take shots of tequila than wheatgrass and you live in a city (Boston, cough cough) where a good salad is like a needle in a haystack of pizza and calzones. 
And you were always ok it.
Until recently. Until aches and pains, or extra weight, or your digestive system (no longer so forgiving), has made you think twice.
You start googling: "Healthy recipes"… "foods that cause bloating"… "why am I tired all the time?"
You're curious (or maybe desperate?) You're interested (and maybe frustrated?). Why didn't anyone tell me all this?!
But you mention kale in front of friends? Blank stares. You raise the topic of whole foods with family? "Enjoy the mac and cheese, will ya?" the only response. 
Alone again, you think. Alone in your quest – for answers, for inspiration, for something more.
When my business partner, Ashley Wilson, and I, created our 14 day Whole Food Detox, we had had it with going at it alone. We were determined to create a shift… to create it fast.  
And it's happened.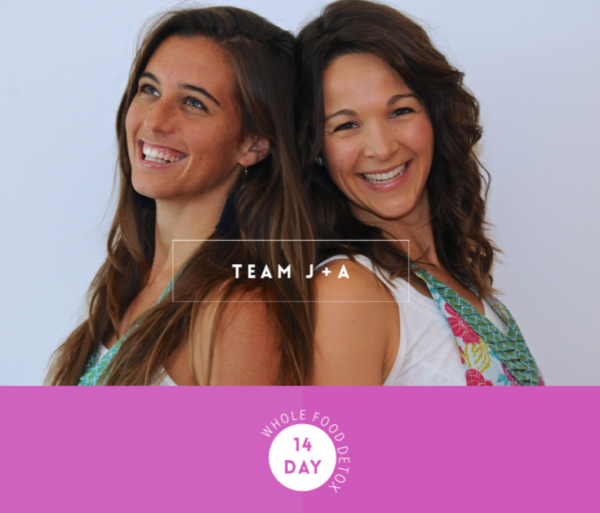 A few weeks ago, roughly a year after our first program launched, Ashley and I were having dinner downtown with a group of good friends and clients.
For a moment, I stood back, and just listened.
"Yup, I eat avocado pudding for breakfast too."
"Oh yea, those raw chocolate brownies are incredible!"
"My mom has completely changed… "
"She's never going back to her old ways…"
"I never knew I was supposed to feel this good."
The entire table was talking the same language. Nothing was shocking, nothing was weird. It was the new norm.
In just over 24 hours, registration opens for our next Whole Food Detox, which means this community of wellness warriors will continue to grow.
I'm telling you early (!) because I want you to stop going at it alone. When you click here, you'll be added to my VIP list (shh you'll be getting a super special early bird deal). 
Oh and did I mention this Whole Food Detox is like… really fun? No more talk of calories and restriction but just about what makes you feel good. 
You'll be hearing more in the coming weeks, but you'd be silly not to get on the list NOW (seriously, you won't regret it). My special deal will be time sensitive (like 24 hours time sensitive) and it'll only be offered ONCE!
Get on the VIP list!
Cheers, my friend, to making healthy living less weird.