I believe you can heal.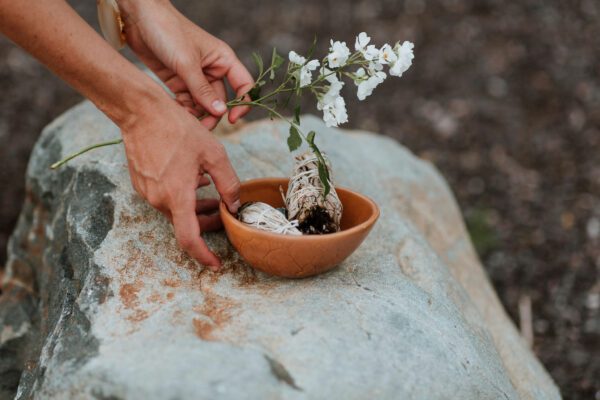 And I believe your body knows the way.
In our work together, I hope to create a space where you can remember. That there is nothing wrong with you. That you are not broken. That what we call "symptoms" are actually just signals pointing you back home. That freedom is always possible.
Our sessions will likely include some traditional talk therapy as well as somatic practices (i.e. breath work, movement) and various forms of mindfulness, as a means to reclaiming your relationship to your body (and the wisdom it carries). Working through a holistic lens, I'll also invite you to consider how all aspects of your lifestyle play a role in your current circumstances (i.e. your diet, sleep, self care routine, etc).
In addition to traditional theories of psychology my work is heavily informed by evidence based approach, Internal Family Systems ("parts work"). I'm fascinated by the connection between early childhood trauma and physical, mental and emotional dis-ease later in life (and the potential we have to reparent ourselves and heal anything).
I'm incredibly grateful to the following teachers who have significantly shaped my work :
Carl Rogers, Carl Jung (humanistic/depth psychology)
Marion Woodman, Clarissa Pinkola Estés (depth psychology)
Richard Schwartz (Internal Family Systems)
Peter Levine, Gabor Mate, Kimberly Ann Johnson (somatic therapy, stress physiology, neuroscience)
Dr. Kelly Brogan (gut-brain connection and psychospiritual development) + Jamie Davidson (psychospiritual development)
Tara Brach, Joe Dispenza (mindfulness, neuroscience, self-compassion, psychospiritual development)
Jared Kass (mind-body medicine + psychospiritual development)
Kelly McDaniel, Mark Groves (attachment theory, interpersonal relationships)
Paititi Institute (indigenous healing practices)
Institute for Integrative Nutrition (holistic health)
Stacey Morgenstern + Carey Peters of Health Coach Institute (holistic healing, NLP, parts work)