I remember the days well…
When my mom's "healthy" birthday cakes sent childhood friends screaming (and laughing) for days. When our "healthy" Halloween left us with nothing more than apples at the bottom of a pillowcase. When our "healthy" lifestyle was far from trendy and straight up bummed us out and turned us off.
Fortunately times have changed, my friend, times have changed. If you're feeling limited in any of the ways I mentioned above, something is very wrong. You need not be eating only rice cakes and tasteless crackers. You need not be drinking blue green algae and passing on dessert.
Healthy and delicious are not mutually exclusive. Do you hear me?
It's about time you get turned on by the food you eat.
And that's where the porn comes in… food porn obviously (what were you expecting?)
We'll start slow, get you warmed up with a slice of strawberry shortcake, its crust of soft dates and unpasteurized almonds (oo baby, tell me more). Coconut milk, cashews, and just a touch of raw honey make for the perfectly white, creamy filling, setting the stage for the fresh berries which pop with color.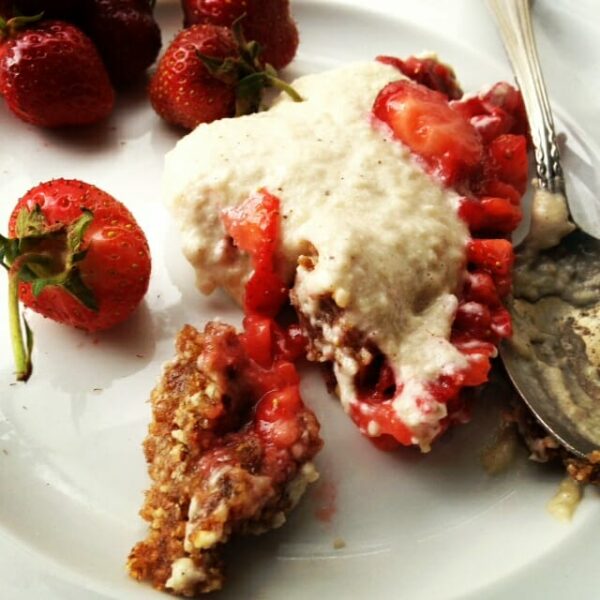 Next, something traditional…
…the one and only chocolate chip cookie. You think you know, but you have no idea. You won't taint your taste buds with processed sugar and preservatives but instead treat them to an electric combination of honey, coconut oil, almonds and cacao nibs. Five minutes to heaven.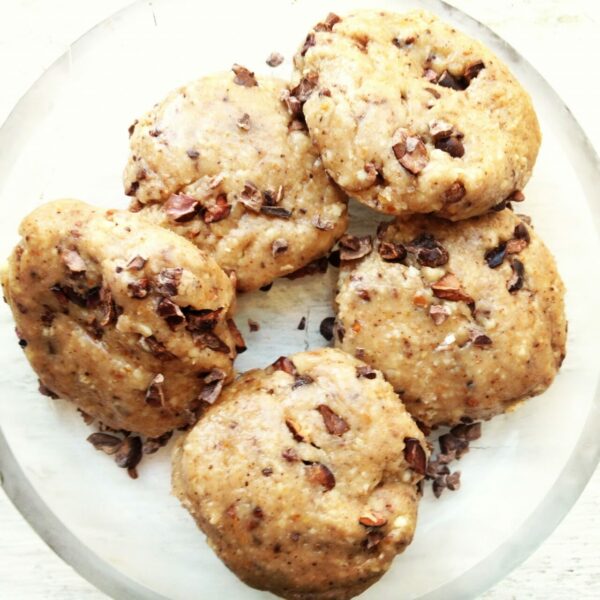 Ok, you don't have all day for this…
…or maybe you do… but in any case, let's skip ahead to the main event, your deepest desire. From the moment you wake until the moment it hits your lips, you yearn for the dark, previously forbidden, forever satisfying chocolate… (unless you've never had good chocolate, of course, then you have no clue what you're missing). Good chocolate doesn't come in a package (no way) but is crafted (in just minutes) with your own hands, mixed with natural sweeteners and slick, heart healthy oils and when tasted, is a pleasure that lingers on… and on… and on.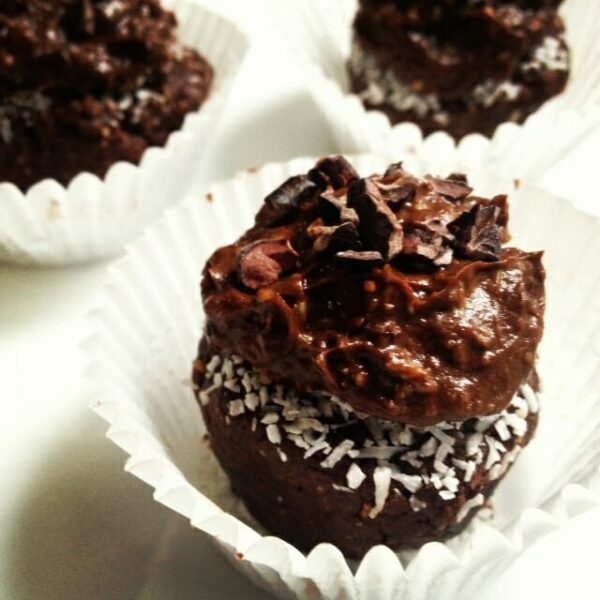 Alright, snap out of it!
But just for now. To learn more about getting turned on by your food, join me for a FREE teleseminar event, Chocolate for Breakfast: 4 step process for becoming FREE to say "yes" to your guilty pleasures, every time.
Monday, Oct. 14th, you'll learn not only how to STOP feeling restricted by your diet, but even better, how to fall passionately in love with it. 
Register here (did I mention it's free? but you must register for call-in details).
Can't wait to share my dirty secrets!