"Before working with Jody I was eating well and exercising because I thought I 'should' and would feel guilty if I didn't.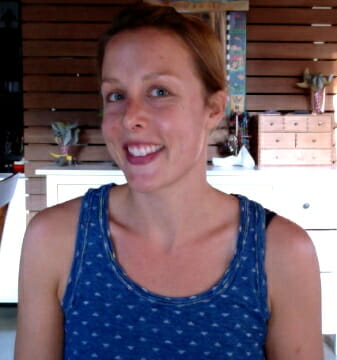 After six months, I've gotten into the habit of prepping food more consistently, eating more greens, and exercising (mostly yoga) more regularly – but what's most important is that I do it FOR ME, rather than out of guilt.
Beyond the food piece though, the biggest change has been that I now feel more like me. I believe more in myself. I feel comfortable taking chances and going for what I truly want. I feel like I can speak the truth and tell people what's bothering me. I feel ok taking a break, making myself a priority, and not only feel ok with that, but actually enjoy it!
Bottom line is, I feel healthier, happier, and feel like my life plan is a much closer reflection of ME!"
– Emily S.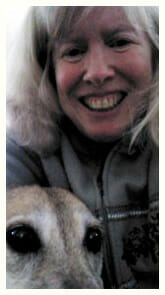 "Before working with Jody I suffered from lots of aches and pains, excess weight, and lots of unconscious/emotional eating. I considered myself destined to have arthritis and diabetes. I felt like a slave to potato chips, bread, donuts, and, of course, ice cream! These foods weren't necessarily satisfying my hunger but filling some other void (I later realized). Eating this way made me feel heavy and sluggish, which only made my aches and pains worse, and made me completely unmotivated to exercise or move my body at all. The cycle was non-stop.
Now, about six months later, I'm able to recognize the connections between my food, my mood, and the way my body feels. I've lost almost 15 pounds! It wasn't until people started telling me how much better I look that I even noticed the weight I'd lost – I hadn't been counting calories, hadn't been obsessing over a scale, just started to actually care about the food I was putting in my mouth. It may sound contradictory, but cleaning up my diet has actually made me feel more free. Because I've come to love natural sweeteners, vegetables, and whole grains, I'm finding pleasure in the meals I prepare and am feeling great when I'm finished eating. And even if I do sneak a treat here and there, I have no more guilt about it! Oh, and I even feed quinoa to my dog now – she loves it!
My aches and pains have decreased and I'm feeling more excited about getting up and moving. I decided arthritis and diabetes were not for me!
Beyond the physical benefits, my energy is more stable and my general outlook has become much more positive and hopeful. I take more time for self-care; I truly value ME.
By working with Jody the biggest change to my health/life has been the way I approach food choices and generally think about food. I'm no longer obsessed with what I'm going to eat. No more cravings or addictions. I now have freedom to think about other things besides food.
What I like most about Jody's approach is that she is a good listener. She is also gentle, kind, compassionate, patient, and loving. She is smart and informed about the world of food, and the issues that can be caused by addictions to wrong food and lifestyle choices. She's a wonder!"
– Nancy A.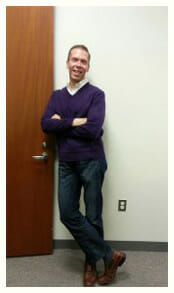 "Jody has been working with me for approximately the last six months, acting as my wellness counselor, and she has provided me with a wealth of exceptional knowledge and insight on both nutrition in general and organic foods in particular. As someone who exercises daily and runs marathons on a regular basis, I strove to eat a "healthy diet." But Jody, over the course of our sessions, has helped me expand my vision of a "healthy diet" to include a much broader array of vegetables, fruits, and other wholesome and healthy fare in my daily meals.
Additionally, focusing on my busy and demanding professional schedule, Jody has taught me a variety of ways to easily and quickly incorporate these quality whole foods into my everyday life in fun and interesting ways. Moreover, Jody has deepened my understanding of the impact that excellent nutrition, or the lack thereof, has on the ability of the body to function at a peak level.
Finally, in addition to her outstanding expertise and professionalism, Jody has incredible passion, humor, warmth, and positive energy, and she is truly a joy to work with.
If you would like to speak further about Jody, please do not hesitate to contact me at JimJanda@gmail.com."
– Jim J., Esquire Director of Bar Preparation Programs Suffolk University Law School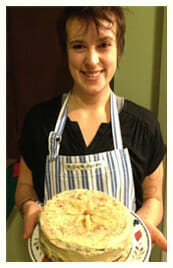 "Before working with Jody I suffered from headaches, nausea, digestive complications and constant fluctuation in my weight. Even though I cooked lots of food at home and my diet was relatively healthy, my appetite wasn't consistent and I had trouble figuring out which foods were truly serving me.
In the last six months I've fallen even more in love with kitchen, my food, and my life.
I realized I was actually addicted to sugar and by now have almost completely cut it out of my diet – BUT I don't feel like I'm restricting myself! I'm not obsessing over food at all anymore. In fact, I now eat MORE but weigh LESS (ideal, right??).
Cooking doesn't seem like something I have to "get done" but instead has become a normal part of my routine, a part I really enjoy. The time I spend in the kitchen not only sustains me but also sustains my relationship with my boyfriend. We look forward to the time we spend together and are really proud of the food we cook!"
– Adelaide
"Before working with Jody I had a hard time making any progress when it came to establishing and sticking to food-related goals. I just knew I could do better and wanted things to change. Now I'm able to reflect on how much has evolved since Jody and I connected and feel proud about what we were able to accomplish. I went from vague intentions to definitive goals and clear-cut actions, which Jody helped me create and then achieve.
I highly recommend this program if you are struggling with anything in your life involving food and your ability to figure out what to change, why, and how.
By working with Jody the biggest change to my health/life has been my ability to make better choices when it comes to my meals, and my expertise at preparing healthy meals full of ingredients that used to entice but confuse or intimidate me.
What I like most about Jody's approach is the sense I got that she truly cared about helping me achieve my goals and improve my quality of life. She was an amazing listener, helped create successful plans, and was able to push me a little harder when required.
What I've learned while working with Jody, which has most helped me reach my goals most, is how to identify the habits I have which are not aligned with my intentions, and how I can use food to help strengthen and support my soul and spirit.
Before working with Jody I was unsure about what was possible, how much I could understand, and whether or not I could implement lasting change and now I feel proud and reassured. This has helped me make unmistakable progress in almost every area of my life."
– Andy P.