I've made a lot of good moves in my life. 
Great moves, actually. Moves that worked out just how I thought they would. But that's not what's on my mind today.
I'm thinking, instead, of those "well, this didn't work out exactly as planned" moves.
"Brilliant" ideas that tanked. Risks that left me heartbroken.
Because those moves, of course, the ones that made me feel like a big fat failure… frustrated, confused, and sometimes completely destroyed, also made me feel strangely alive.
Those moves, those "mistakes" made me feel… well, fire. 
They made me feel something more.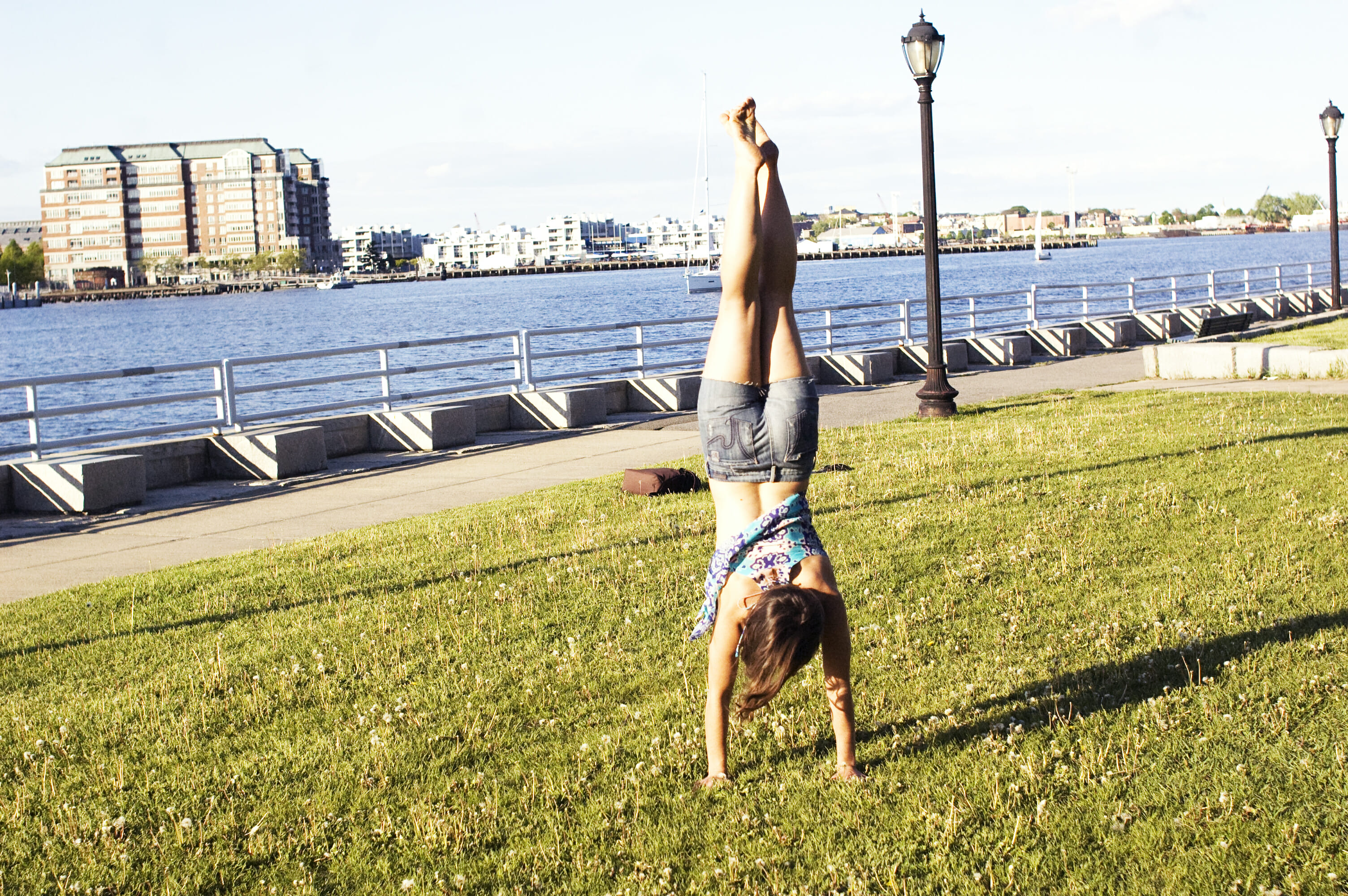 In that spirit, make a list of three of the "worst" moves you've ever made. I'll get you started with three of mine.
1. Flying to Argentina for love
Quitting a full time job and traveling 6,000 miles from home for a man I met on a subway isn't practical by any stretch of the imagination. And when I came back 3 months later with a heart shattered in a million pieces I wondered for a moment if maybe a bit of practicality would have done me good.
But only for a moment.
Because those 3 months, exposed to the unfamiliar, forever changed the course of my life. The language, the food, the music. The intense beauty, the passion, the loving and the loss. Each unfamiliar experience revealed an unknown layer of depth in me.
Following my heart to the beautiful mess of Buenos Aires could never have been wrong.
2. "Opening a yoga studio"
I'll never forget the day. Sun shining as far as we could see, I biked with my friend (and potential business partner) through the dreamy South End of Boston, streets lined with brownstones and boutiques. We kept an eye out for any open space, giddy at the sight of "FOR RENT" signs, imagining each would be our spot.
"Isn't it fun?" he shouted to me over the traffic.
"It's like shopping for your life!" 
Wow. What a thought. I smiled, feeling such a thrill, a sense of freedom in his words.
We had every intention of making it happen. For months we brainstormed ideas. We wrote the business plan. Found the space. Met with an architect. This I could see myself doing. This life I could see myself living. Teaching yoga, building community. Yup, sounded just right.
Until it didn't. Until one person after the next shot the idea down and local yoga politics got in the way.
Just when I thought I'd settled on a life I could be proud of I'd have to back down and everyone would know it.
Was it all on some level a waste of time? Sure. But those words my friend once shouted to me became my mantra.
Shopping for my life. Choosing to create rather than just receive what's given.
Yea, that I could do. So I did. And a new chapter began.
3. Declining grad school
"I'll go to grad school when I get back," I promised my parents (and myself), deferring my offer from two different programs.
And I meant it.
But after four months in South America, spending days at markets and nights around a table full of food, wine, and endless banter, the appeal of academia slowly faded.
I didn't want to go just to go. I wanted to feel excited about my next move, engaged in my future.
So I turned down scholarships. And had difficult conversations (despite my shaky voice and sweaty palms).
In the meantime I started to write. And cook. And create.
I started to feel expressed. Courageous. I had ignited that feeling once again, a feeling that's now become familiar, a feeling of something more.
You with me? Know the feeling?
If you're feeling stuck, could use a roadmap for feeling something more, join me here to be inspired, to be challenged to raise the bar. All the good stuff begins next week, 4.14.14.
And let's get you started by sharing below…
What are three of your WORST moves?
And how might they have opened a door to something more?