Ok, guacamole is basic. If you know nothing else, know how to make a damn good guacamole.
1. Mash one avocado in a bowl.
2. Add 1/4 diced red onion, juice of one lime, a bit ofcilantro and sea salt to taste.
3. Mix well. Add a few sliced cherry tomatoes if you'd like.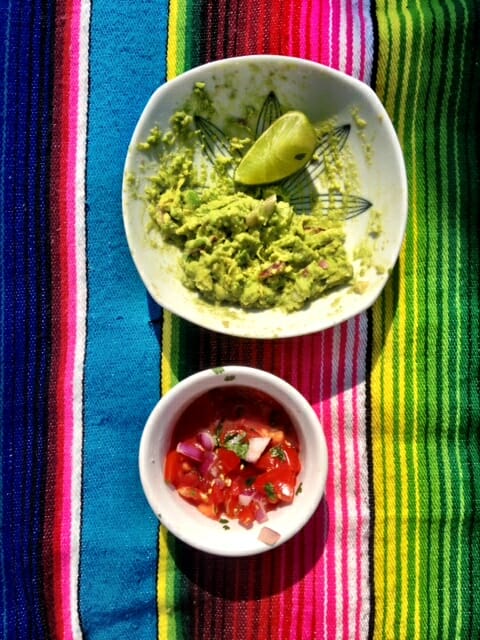 Now, for the pico de gallo. Again, super basic. It'll take you two minutes total.
1. Dice up a few tomatoes. Mix in a bowl with 1/4 red onion and as much jalapeno as you can take.
2. Add cilantro, lime or lemon juice and sea salt to taste. Mix well.

Of course you can eat your guac + pico de gallo with just about any meal you'd like, but here's one of my latest favs, a Raw Taco Salad.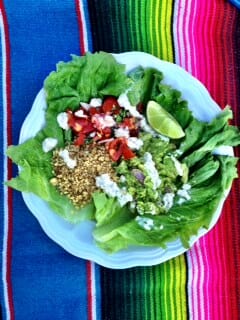 1. Walnut Taco Meat: Process 1/2 c walnuts with 2 tbsp chili powder, 1 tsp cumin, pinch of cayenne and sea salt.
2. Cashew Sour Cream: In a high speed blender, blend 1/2 c cashews with 1/4 water, juice of half lemon, 1 tsp apple cider vinegar, and a pinch of sea salt.
3. Assemble your salad: Start with a good amount of lettuce on the plate. Add a spoonful of walnut taco meat, guacamole, and pico de gallo. Top with sour cream and the juice of another half a lime.