OK, no more excuses about lack of time!
Whip this one up at night, refrigerate overnight, and your breakfast will be ready and waiting come morning…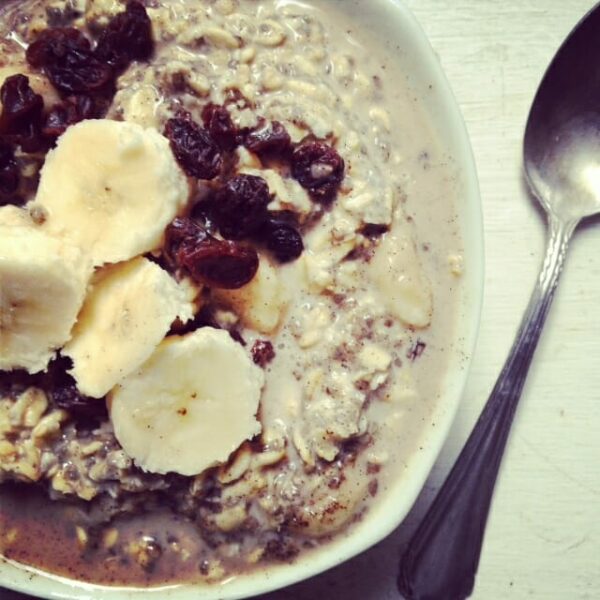 Mix these FIVE ingredients in a ball jar:
1/3 cup rolled oats, 2 tbsp chia seeds, 1 cup almond/coconut/raw milk or coconut water, tsp vanilla, 1 mashed banana.
In the morning, add your favorite toppings (banana, chopped nuts, raisins, cinnamon, maple syrup, dates).
QUICK AND SIMPLE – ENJOY!